Meet a Mom: Nicole Elizondo, Certified Sleep Consultant & Owner of Belly to Bean, Sleep Co.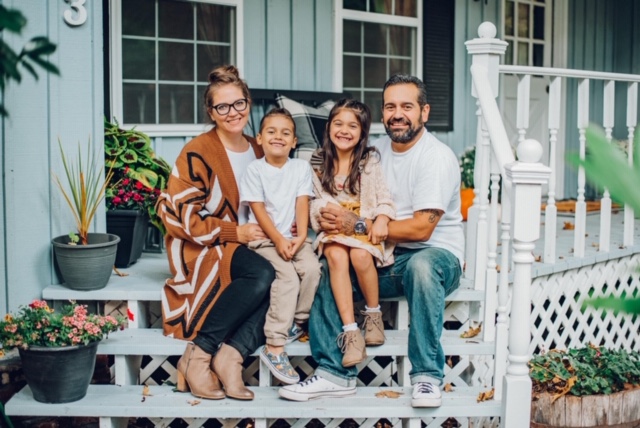 Happy Meet A Mom Monday! Today we're introducing you to a local Mama, Nicole with Belly to Bean, Sleep Co. Nicole founded Belly to Bean, Sleep Co. in 2012 after she experienced first hand what it was like to have a baby who didn't like to sleep! After she reached out to a sleep consultant for help with her daughter and finally experienced the beauty of a sleeping child, she decided to share the gift of sleep to other sleep deprived moms. She's local to the Puyallup Area and is ready and willing to help your baby learn to love sleep! Check out our full interview with her below.
How many children do you have and what are their age(s)?
I have 2. Ayla is 8 and Cruz is 6.
How long have you lived in (your town)? What made you decide to live here?
We have been in Edgewood exactly a year (September). We were looking for a small country type feel like my home town of Chilliwack BC Canada. Edgewood fit the bill! We love it here.
What's your favorite family activity (in your town)?
Every month on a Friday night the community hall opens their doors to families for movie night. The make popcorn for everyone and provide juice and snacks. Kids lay on the floor in pajamas, sleeping bags and watch the big screen. It brings the community together and creates amazing memories for our children.
Where's your favorite place to eat and/or shop in your town?
Definitely The Mill. Hands down our favorite place.
What's one thing people would be surprised to know about you?
I suffered post partum anxiety and depression that was debilitating. I didn't think I was fit to be a mom. It was a really dark time.
Two years later after my son was born I knew I had to help support as many women suffering from this as I can. This is how I got into my career as a certified holistic sleep specialist.
Also, I drink pickle juice from the jar.  
Anyone special you'd like to thank for helping you through parenthood?
If it wasn't for my sleep support coach, Sarina Natkin. She helped me get through those dark sleepless nights when my first was young. She helped me sleep coach Ayla and we began sleeping through the night, releasing those stress hormones and life got back on track. She literally changed my life.
How has this community been instrumental in getting you to where you are now?
Since we're still new to the community I have not met many people but would love to start sleep chats at local coffee shops and at my home office.
For more information on Nicole Elizondo and her company, Belly to Bean, Sleep Co. check out her website and follow her on social media!
Website: http://www.bellytobean.com/
Facebook: https://www.facebook.com/BellyToBeanSleepConsulting/
Instagram: https://www.instagram.com/bellytobeansleepco/