This week, we are featuring local mom and business owner Mary Bol! Mary owns G-Thr3ee Design, where she curates amazingly detailed wood and resin products. Read below to learn a bit about Mary! Also, be sure to check out her store linked at the bottom, you don't want to miss it!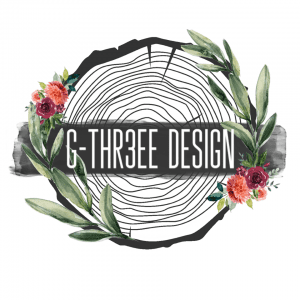 How many children do you have and what are their age(s)?
I have three children:

Grace-5(Almost 6)

Gabriel-3(Almost 4)

Griffin-1.5

 

 
How long have you lived in (your town)? What made you decide to live here?
I have lived in Orting for 21 years. I met my husband in High school and we knew Orting was the perfect place to raise our family.

 
What's your favorite family activity (in your town)?

 
My family and I love to take walks on the river trail.

 
Where's your favorite place to eat and/or shop in your town?
We love to get teriyaki from MODOO or pizza from route 66. We also love to get i




ce cream from the new ice cream shop Scoop There It Is!

 
What's one thing people would be surprised to know about you?
In December I will graduate with my MSW (Master's Social Work).

 
Anyone special you'd like to thank for helping you through parenthood?
We are grateful to have family live very close to us, they are always willing to watch out children or drop off treats just because. I am forever grateful to have such an amazing tribe!
Are you involved in a business venture, a local organization, a creative endeavor, or in the corporate world? Please share!
I am just focusing on building up my Small business! 
How has this community been instrumental in getting you to where you ar

e now?
Orting is amazing at supporting small business, I am so grateful for the people who support local and shop local markets.
Check out Mary's local business at:
Facebook: GThr3eeDesign
Shop Online: Etsy Store
*Do you know of a local mom who would be a great feature for our 'meet-a-mom' blog?
E-mail Kaitlin @ [email protected] or text 253.222.6698!